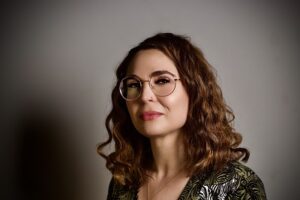 Hi! I'm Carla Putnam Kerr, and I had two last names (without a hyphen in between) years before Kim Kardashian West stole my thunder. 
I'm an award-winning communications and public relations professional with 18 years' education and experience in communications and reputation management, including proven successes with challenging topics like city-changing infrastructure projects (I worked on the communications for the iconic Walterdale Bridge!), cannabis legalization and provincial legislation.
Since 2014, I've spent my career in municipal government environments working on projects that meaningfully contribute to the experiences of Edmontonians and Albertans. My particular areas of expertise are media relations, issues management and writing (please don't separate me from my CP Stylebook) … and I occasionally end up on YouTube.
Questions or comments? Feel free to get in touch.